Out and About on a Day Trip
Hubby and I decided to track down some ancestary information and went to a town his sister had always talked about that was a family namesake. We found it wasn't very far so we ventured out. It was a beautiful day and the town was very small. Back in the day it was farm land and we don't know family that might still live there. But we did find a beautiful church. We have found out since there is family inn a town near where we were and there is an even older church and cemetary dating back to the 1700's. We will venture that way I think soon. I am sure the train station at one time was a great space to stop but as you can see it has been let alone for a while. I sure would love some of the red tin siding!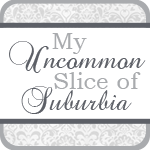 Tuesday's Treasures is a weekly blog party hosted at My Uncommon Slice of Suburbia. Link up your latest transformations, furniture revamps, room makeovers, you name it, link it! I feature a handful of projects the following week. http://www.myuncommonsliceofsuburbia.com/p/houzz.html
Hope your Labor Day was Awesome, here it rained, Rained and RAINED.
Safe Journeys, Di