Day 5
Seek Life Everywhere
Embrace what the day brings, even if you wake up with joy, sadness, pain or wonder. Acknowledge the feeling that you are experiencing life..you are alive and connected to the world!
The view from the top of our hill
At the Botanical Garden
I am linking up with several bloggers this week...so much fun going on out there, what's a girl to do!
Modern Country Style's
Fall In Love
link party!
You can link up ANYTHING to do with Autumn
Oh the smells of Autumn
I am in love with the white pumpkins made out of feed sacks!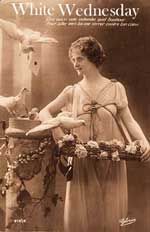 http://fadedcharmcottage.blogspot.com/2011/10/white-wednesday-120.html
Tommorrow I will be working on this....go take a look.
http://beautifulnest.blogspot.com/2011/09/hello-lovely-friends-how-has-your-week.html
Safe travels my friends,
Di