Firs,t off let me thank
The Thrifty Groove
for Featuring my
Dining Room
, I am continuing on my Burlap Creations with more to come but I did create Container Gardens to present! Please visit her and see my featured post. Join us for some great fun.
Quick and Easy Inside Gardens
Seasons pass by so fast Fall is quickly moving into Winter
I wanted to preserve my plantings from Summer, the nights here are going down to 20's
Lamb's Ear from front yard
A new begining for our plants
A little nuturing and alot of growth happened from Summer to Winter
Sweet kisses always make for a great day
To create the dish gardens gather your favorite
planters
...mine are McCoy cream planters $3 each, an Ironstone dish that I got for $2 and a beautiful pot that I found in the laundry room.
Next,
gather plants
...I got Lamb's ear, Succulant's from the garden and curly hair plant from garden
succulents
Curly hair plant
Place
rocks and soil
(organic if you can) in the dishes. I just happened to have leftover bag in the storage
(FREE
).
During the move my $2 Ironstone dish chipped but I love it anyway; I filled the pots and started
adding plants
. The one thing I spent this weekend was $7 for the
green moss
at the nursery...I think it added a nice touch.
Plant for Erin's birthday, a vintage flower pot and dish...
Free
, I added a pretty handmade card and a gift card for a free overnight babysitting service (from us Mimi and Papa)!
McCoy Planters
For the holidays I am going to add so Fairies from the Garden shop Thyme in the Garden
Have Fun with your Gardens
Di

Linking up with these fabulous people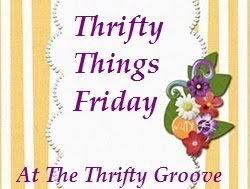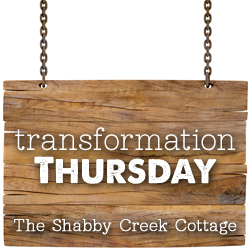 Potpourri Friday