As I was creating my projects during my 2nd week of
Jeanne Oliver's
class, I couldn't help but think of one of my good friends. When I was raising my little girls a lovely couple moved next door. Little did I realize how this woman would enrich my life. She has taught me by example who a Christian woman is. I learned how to paint, decorate and grow in God's word. She and her husband invited us to their church and hubby and I grew so much.
I was reflecting how Kathy touches so many people with her kindness and sweet nature. We have talked and shared so much over the years. I have admired her creativity since the moment I met her. We have watched our children grow up to be adults. Her daughter recently married and I know her joy at planning and seeing things unfold.
"HOLD a true friend with both of your hands." Unknown
She was the shoulder I leaned on when I had an extremely hard day at the hospital one afternoon. I cried telling her the story about a patient I took care of. She prayed with me and gave me courage to return the next day. She has always been a cheerleader, celebrating accomplishments, grief and joy.
I take the courage of friendship to grow in my creativity and discover my talents.
"The real secret of happiness is not what you give or receive, it's what you share." Nigerian Proverb
Mr. and Mrs. riding to the reception (Kathy's beautiful daughter and new son in law)
Many people will walk in and out of your life
But only a true friend will leave footprints in your heart.
I am so blessed to have loving, supportive people who have come into my life. I will be lifting them up in the next few weeks as Valentine's Posts.
Sharing with encouraging people, Have a Wonderful Day, Di

Andrea from The Cottage Market
Karah from The Space Between.
Kari from Thistlewood Farm.
Kelly from Eclectically Vintage.
Linda from It All Started With Paint.
Tracey from A Sort of Fairytale
Homemakers on a Dime Party Hop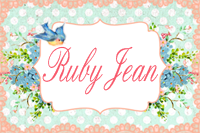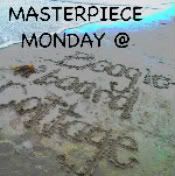 Table Top Tuesday A Stroll Thru Life
Primp Your Stuff
Blue Cricket Show and Tell