I am excited about the possibilities of Spring and summer in Asheville
A Promise of Spring Giveway and some awesome parties
Things I love about SPRING:
My Dad in the middle!
I am creating and using digital scrapbooking software from MY MEMORIES to Document my great family pictures.
Since moving I have my pictures everywhere and I wanted them in one location, my computer. So I decided to take the leap and SPRING into action and get Digital!!
Beautiful Baskets, Flowers and Nests
...scrapbook software has helped me to organize my thoughts about life, moments of fun and memories of a lifetime
First
, Let me announce my Spring Giveaway:
MY MEMORIES SUITE
: There are many chances to win
ONE
:
Visit
www.MyMemories.com
.
and choose your favorite digital paper pack or layout, then leave a comment telling me which ones you chose for one entry.
TWO
: For another entry please follow me either by blogger or Linky link.
THREE
Leave a comment and let me know how you would use MyMemories.
I will Announce a lucky winner of April 1st, no ist's not a fools joke!!!!
You
may just want to visit and start your scrapbook like I did...use this code to start your sign up
today
and get a$10 savings
STMMMS89695.
With that said, I am joining
Pish Posh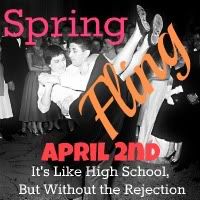 for her

Spring Fling

:
7 FANTABULOUS blogs will be hosting: SPRING!
Anything Springish. Springesque. Spring like. Whatever.
Hair tutorials, DIY ideas, inspiration, thoughts, whatever! If it's

SPRINGY

it's so totally welcome! Link up with any of the 7 blogs and you are instantly linked up with the other 6! You don't have to follow the blogs to enter, however I'm sure they'd love to have you if you did!
There will be some pretty fantastic giveaways going on as well. For instance, Pish Posh will be giving away a Style Basket!
The Style Basket Includes:
Big Sexy Hairspray (ya'll know I'm obsessed)
Big Sexy Dry Shampoo
Matrix Leave in Conditioner
OPI nail color
Massage Candle
Start planning away my dears! Whip up a Spring Time post, grab the Spring Fling Button that is on the side ( or in this post!) and get ready to link up on April 2nd!
WHOOHOOOO!!!
EDIT: I bet you'd like to know who the other blogs are huh? Well here ya go!
Pineapple Lily
PISH POSH will be hosting a fantastic give away AS WELL AND JOIN THESE OTHER GREAT PARTIES
SPRING FORWARD AND ENJOY YOU'ALL!!! DI