What great finds I found this past week
I went to a great estate sale and the young lady was selling her grandparents stuff. There was a box of painting supplies I needed. I think I got every thing on my art list I was missing, some burnt umber paint, bushes, a frame, tools for my mixed media!!
At the antique mall in Black Mountain I found great out door plates and knobs.
Beautiful lace
This cremlin was a find at The Tobacco Barn last month and I used a small piece to create a wonderful shaw for one of my mini mannequins!
Another thing I did was use vintage lace and one of my stensils to create this design on one of my art projects!!
This weekend I will be creating fun projects with my recent finds and will share those with you next week in the mean time I am Sharing with: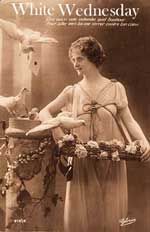 Have a GREAT Weekend!! Di