Don't you just love your blogger friends Rosemary @ Villabarnes
must have the most amazing garage...she keeps pulling out items and doing the most amazing groupings. She also has tutorials on her blog that will walk you thru your own creations.
I decided to use up my Anne Sloan paint and started painting some cabinet doors for signs. I found some beautiful cabin cabinent doors at the vintage store and thought I would try my hand at signs.
I love this saying
Time seems to rush by somedays but we should always set aside sometime to DREAM
Dreams are filled with memories and moments of your days
I dream of beautiful victorian days
Remember the SEEDS you plant today
Will bring fields of inspiration tomorrow
And your ray of SUNSHINE
Is just a hop, skip and jump away!! This little guy is my shopping buddy, we get up and go on Saturdays, he got all dressed up for me and made sure to bring his money.
These are his finds for the day. I think he did quite well. Of course the lady that sold us the glass skull told him we would have to fill it up with colored water, good thing we had food coloring in the refig! We had a great time and ended our day with pizza at The Mellow Mushroom Downtown. A beautiful day.
Can't wait to share what I found that day!
Di
Sharing with these great friends, Di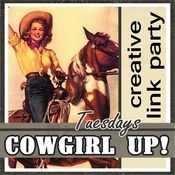 " />