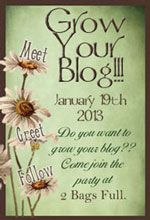 Welcome to Vicki's very first international blogging event! She is hosting this "party" and there are almost 400 blogs here -- all for the purpose of meeting new people and "growing" their blogs! So let's join her.
I am Di, I have been blogging for over a year and have met so many wonderful and caring people. We have cried, laughed and learned so much together. I have 3 wonderful grandchildren and moved in 2011 from Central Florida to Western North Carolina. It was a life changing event and I have shared it with my blogging friends.
I have created fun projects
Learned new skills
I
Received decorating advice from you
Added to my collection of linens
Learned we all love Ironstone
Shared my fun finds
And learned about painting and doing the things that make me happy. I found new friends in North Carolina and have shared my projects and received so many blessings in return.
So to share, I would like to offer a giveaway of one of my journals. I took Jeannie Oliver's Art e-course and will take the new one this year.
So up for a giveaway is this cute journal and a package of surprise goodies.
Everyone who leaves a comment on this post will be entered to win
The winner will be announced HERE on February 1. Please make sure that your comment includes your email or blog so that I can reach you if you are the winner!
Please visit Vickie at 2 Bags Full here to see the wonderful bloggers who are participating!! Many giveaway.
Di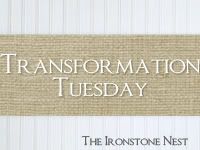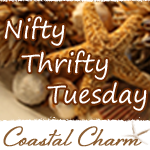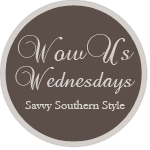 Savvy Southern Style