I am continuing on my painting jag! I thought since I needed to get my finds going to the
ETSY
shop and the garage is overflowing with projects, I better get to work.
These 2 metal lamps were just asking for a make over. I wanted to try Anne's technique of painting metal.
I coated the lamp with Paris Grey (2 Coats)
Then went to the
Pink House
, to make sure I had the technique correct.
Bought a sample jar of Graphite,
sponged it on, blotted it off and there you have it! To tell you the truth I almost like the Paris Gray by itself, what do you think?
Next I tackle a vintage copper chandy...
Two coats of Paris Grey, still on that can of paint
I added a brush of old white, followed by a touch of silver gilding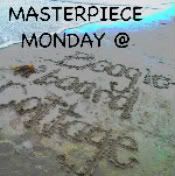 Tweak it Tuesday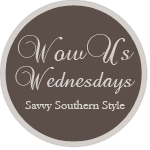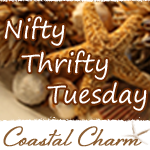 <a border="0"
href="http://primpjunktion.com/" target="_blank">