Baby it's cold outside! We have two fireplaces in our house. One upstairs in the living room and one downstairs in the family room. One is a traditional gas stove and one is wood burning.
This is upstairs gas, I painted it in September, go here to read
Here is our family room wood burning.
Now hubby is talking about a different type in our bedroom!
This room went from brown to creamy white, check it out here
He would love on to be across from the bed with a TV on top. What are you dreaming? No really, they make them. So I went to Fireplace Megastore (click to go on link). Oh wow, there was exactly what he talked about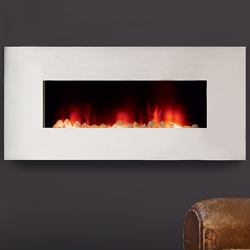 I love this picture frame look, this one is an electric Hang On the Wall widescreen. I can just picture a toasty room. Click on pictures to see the awesome information.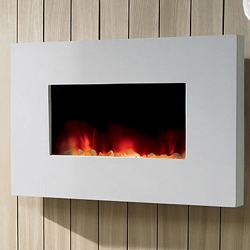 Here is another version that would look wonderful with my painted room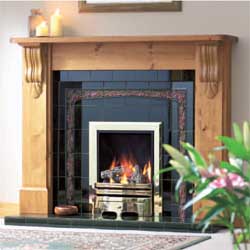 And yes he mentioned he would love this one down in
the family room and I don't blame him, I happen to love
this and other quality gas fire baskets too.
So we shall see if we get to redo the Bedroom with a
Until then I will enjoy the ones we have, Di
Joining,
COZY LITTLE HOUSE