The calmness of the season calls to me. The sweetness, joy and beauty of the season resonates in my mind.
The memories of past haunt me with the shadows of past holidays reminding me of my loved ones no longer here.
And then I remember the sweet dreams of child like desires of Santa Claus and recall the joy of sharing those holidays with my parents and grandparents. Yes, I Believe...
Because we have the sweet promise of Christmas love.
The light from above, the promise of what is to come and waits for us.
I am excited to share my love for this holiday with my grandsons as we prepare our hearts to receive great hope and gifts.
May angels grace you with blessings as this season surrounds us.
Blessings sweet friends.
Peace to you. Di
Joining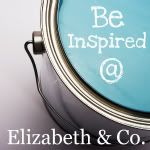 http://www.cozylittlehouse.com/2015/11/tweak-it-tuesday-169.html


http://www.stonegableblog.com/the-scoop-199/